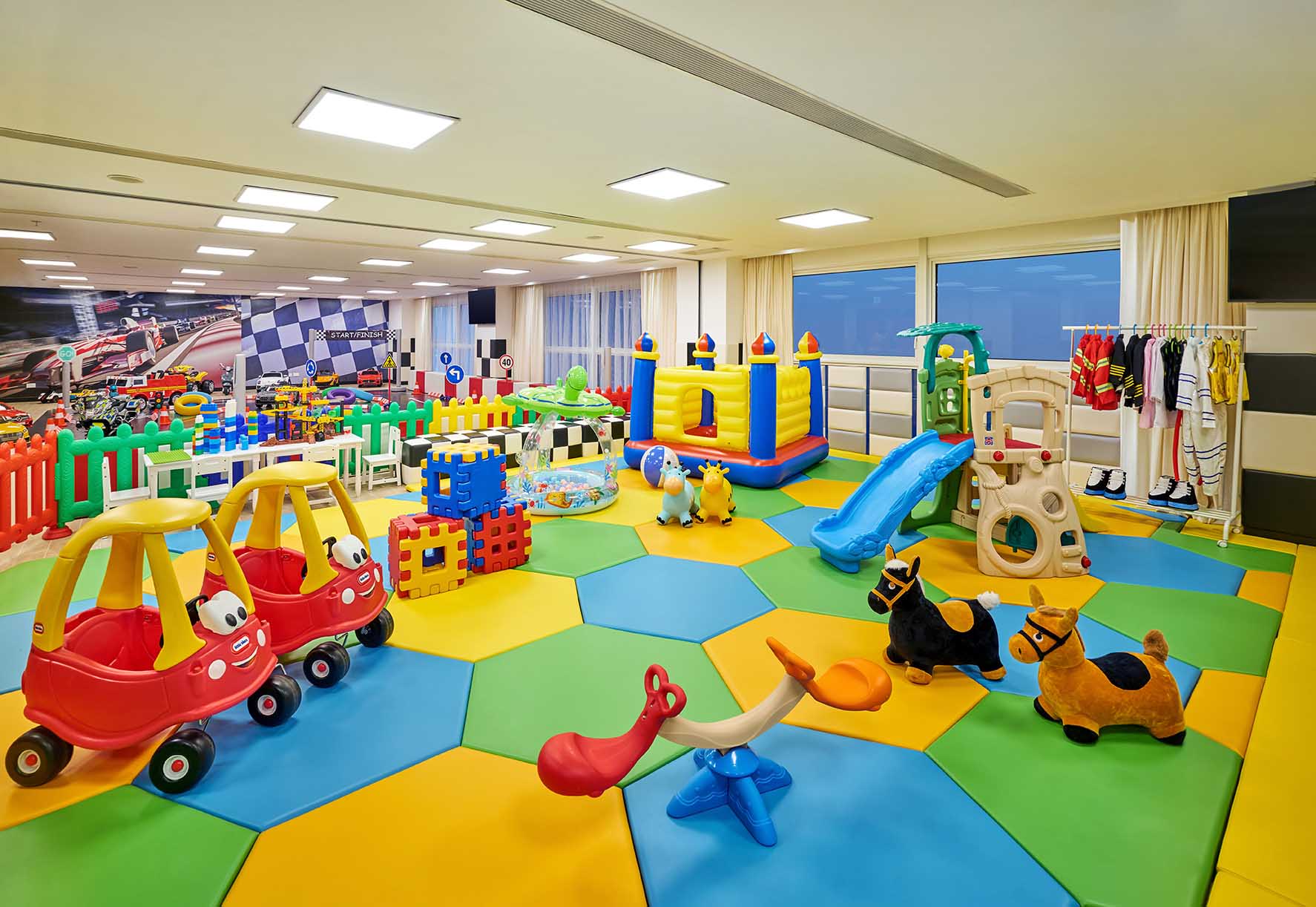 Children's kingdom, with handful of adventure, dreaming and fantasy. At one place, all of them are transformed into modern and urban corners. Those are the playhouses.
That is the adventure that needs to be accepted, in order to live every dream better, every fantasy, because here are so many unique contents, a lot of undiscovered corners, lot of toys and creative things. Something unusual, something that provokes, inspires and motivates you to come back again and again. The playhouses are not just a space with toys and a place for play, they are much more than that, happy faces of children, spread little arms, a lot of hugs, handful of naughty little ones, drawings, songs, games, laughter…
They are the most wanted place, which is a synonym for gathering, as well as for positive adventures of big and little visitors. That is a playhouse for big and little dreamers, since the world of children is special. It makes you to go into it and us, the adults, to dream together.
The playhouse gives another beauty, by providing in a professional way to celebrate a birthday and to be in line with the world trends. To have everyone in one place, to provide bigger party and enjoyment for the birthday boys and girls and for their friends. Moreover, for everyone that has desire and need of other types of party or if you just want to provide to your child a time fulfilled with unforgettable adventures, inspired by the lovely space and the undiscovered things in the playhouse.
This magic place for every child, gives an opportunity to every child to stay as much as it wants, as much as it is needed to discover the magic world, to dive into it and to explore until eternity. But, it is mandatory to discover and learn something new, to draw, sing, play and share.Yes, that is the magic of the playhouse, a world irresistible for every child. Time for writing different children's stories.